82 Top-Quality Typography Tutorials
Creative Bloq provides eighty-two different and exciting tutorials on everything you could possibly want to do with effects on typography. This is something you will want to bookmark and refer to over-and-over again.
ABC Typography
A virtual museum of typography, the museum is divided in 4 sections: the classical typefaces; the 20th century typefaces; the contemporary typefaces; and the unclassified typefaces.
All About Fonts and Typography
It covers the different types of typefaces, important terminology relating to typography and lots of other information for understanding typography/fonts and why they're so important to print and design.
An Artful Science
A web-designers 10 step guide to Typography-First. The idea that web designers should un-plug from the design Matrix and approach their work from a Typography-First perspective isn't new. As both a concept and a design methodology, Typography-First has a history. A history marked by often contentious articles and videos published by some of the world's most influential strategists, technologists, interface designers, typographers — and web designers.
Bauhaus Manifesto / Museum
Nice and interesting site based out of Berlin with a wealth of information on the Bauhaus. Make sure you click on the English version unless you speak German.
Dada Manifesto
Da-da-da-da-da-da-da-da-da-da-da-da-da-da-da-da-da-da-da-da-da-da-da-da-da. Need I say more?

Founders of the Arts & Crafts Movement
This is an anthology of writings on interior design by William Morris and his contemporaries, with information about the early years of the Arts & Crafts Movement in England and America.
Herbert Bayer: A Study of Bauhaus Typography
In 1925, the Bauhaus moved to Dessau. It was during that year that the young Austrian artist, Herbert Bayer, was appointed to head the printing and advertising workshops in Dessau. Read more about this historic period.
The Type Archive
The Type Archive holds the National Typefounding Collection, purchased with grants from the National Heritage Memorial Fund; broadly comprising: 1. the typefounding materials of the Sheffield typefounders, Stephenson Blake, a collection dating from the 16th century London typefounders to their 20th century counterparts; 2. the hot-metal archive and plant of the Monotype Corporation, operating from Salfords in Surrey from 1897, and in London's Lambeth from 1992 to date; and 3. the Woodletter pattern collection and plant of Robert DeLittle in York from 1888, and in Lambeth from 1996.
The Typeright Guide to Ethical Type Design
Who would have known that we needed ethics in all of this? Typeright's mission is to produce typefaces as creative works and to advocate their legal protection as intellectual property. This answers a lot of questions regarding copyright law, etc.
Typostrate
The mission since the begining of typostrate, was to create a site which shows the passion and power of typography to the world. Typostrate tries to reach as much people as possible on the planet and show them that typography is not only a niche product or a sublevel of graphic design. Typography is an own world and we take you on the journey through this adventure. Enjoy our site and spread the love for typography to your friends and family.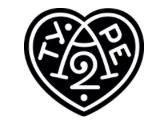 A2-Type is a type foundry set up by the London based design studio A2/SW/HK. Established to release and distribute over a decade's worth of specially crafted typefaces the foundry offers access to a unique collection of fonts.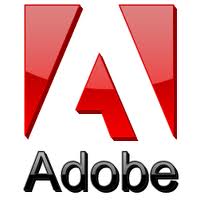 Adobe has a wide range of Open Type fonts, amongst many others to choose from for both print and web based applications.

All free downloads on these typefaces, however, the majority of them are display or novelty fonts. They are good for some headings in layout and there are a few good script fonts as well. You have to hunt around a bit, but it's a good source if you're looking for that type of thing!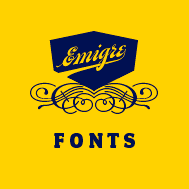 Emigre Fonts is an excellent type foundry with a long history, Emigre provides a lot more services than just fonts. Check them out.

There are over 150,000 fonts you can download here from Adobe, Linotype, ITC and others. One could also spend all day here and not exhaust the readings. There are hundreds of articles and interesting resources for any designer.

Famous for creating long-lived typefaces marked by high performance and high style, H&Co creates the fonts that help shape the world's foremost institutions, publications, causes, and brands.
With a library of nearly 1,500 typefaces designed for print, web, office and mobile environments, fonts by H&Co are everywhere: you'll find them on Twitter and at Tiffany & Co., in Wired and The Wall Street Journal, on every can of Coca-Cola, and on every iPhone ever made. Their fonts help organizations like the Natural Resources Defense Council, the Southern Poverty Law Center, and the Office of Barack and Michelle Obama.

Over 75,000 fonts for you to consider. Some repeated in other sites. This site also has wallpaper for downloading.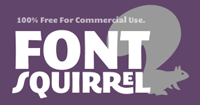 Free fonts have met their match. We know how hard it is to find quality freeware that is licensed for commercial work. They've done the hard work, hand-selecting these typefaces and presenting them in an easy-to-use format.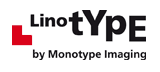 This site not only provides nice fonts to work with, but offers various font services, products, font support, etc. It also features 'Font Magazine'.

P22 Type Foundry creates computer typefaces inspired by Art, History, and sometimes Science. P22 is renowned for its work with museums and foundations to ensure the development of accurate historical typefaces that are fully relevant for today's computer user.

3x3: The Magazine of Contemporary Illustration is the first publication devoted entirely to the art of contemporary illustration. Published in the United States and distributed worldwide, their sole interest is in sharing what's shaping international illustration. Their mission is to preserve, protect and promote illustration in all its forms.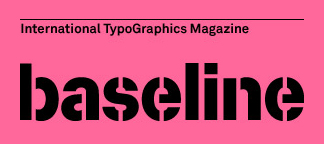 Baseline sets out to reflect all aspects of type, including its design, history, use, and links to the graphic, art and craft scenes. The magazine's contents are deliberately eclectic. It publishes historical and new material, from academic as well as journalistic sources. This means that the magazine provides a rich mixture of articles and reference materials. The editorial stance is open, valuing especially originality of thought, while giving due weight to academic research. It has a distinct personality, lending emphasis to humanism. It is neither superficial nor artificially analytical. The magazine is highly regarded for it's use of materials and production values.

Communication Arts often has information about competitions in graphic design, as well as interesting articles. This site offers student discounts for their magazine. Inspire yourself.

Computer Arts (print) magazine is definitely better than their online site so if you visit the site, don't let it put you off. It is one of the best out there and while the subscription is a little pricey (it comes from the UK), it is definitely worth it. Each issue has tutorials, cds and other tidbits to choose from like stock photography, etc.

Digital Arts in the UK's leading resource for creative professionals, both in print and online. Digital Arts addresses the needs of those within the exploding digital media by providing relevant and forward thinking content, and by consistently running more exclusive reviews and features than any other magazine or Web site in the market.

A British-based magazine, this is for the graphic designer as a whole and not specific to typography. However, as the two are so inter-connected it is impossible not to find some links, critiques and interesting articles here.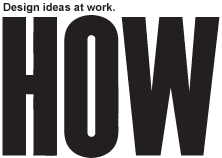 The top of the links list as follows: Creativity, Business, Career, Blogs and Forums, Competitions, Events, etc. What else can I possibly say. Nice magazine worth a bookmark and subscription.

Juxtapoz launched with the mission of connecting modern genres like psychedelic and hot rod art, graffiti, street art, and illustration, to the context of broader more historically recognized genres of art like Pop, assemblage, old master painting, and conceptual art. While most magazines listed here are under the category of 'Graphic Design Magazines' or 'Typography Magazines', it is definitely more art in general, but with a lot of inspiration nevertheless.
A magazine since 1991, Plazm is a magazine of design, art, and culture with worldwide distribution. It was founded by artists as a creative resource. Nice interviews and definitely worth a look.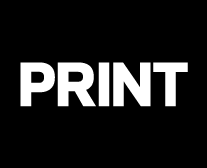 This has tons and tons of great information for any level of graphic designer. It features a lot of inspirational work from all around the world, hosts competitions, and another link you want to have bookmarked. Definitely worth a check.

Typophile is so much more than a foundry. It provides great resources, tutorials, font identification services and interesting discussion boards. Definitely check them out!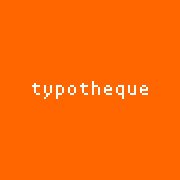 Some may consider this a type foundry and while you can get fonts here but like Typophile there is a newsletter, articles, and other resources for the designer here.